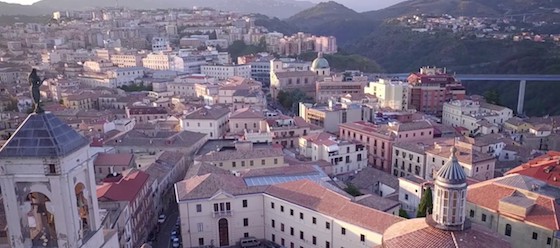 Catanzaro is an important business, commercial, university, health and cultural center in Southern Italy. The region is at high seismic and hydrogeological risk. The city has non-native populations coming from Romania, Morocco, Ukraine and a large community of Roma. It suffers from high unemployment, economic disadvantage and crime. However, it presents a lively civil society with numerous associations working on environmental and social issues. The municipality aims to develop urban regeneration strategy in order to tackle natural and man-made risks as well as to reinforce social inclusion.
Heraklion is the largest urban center of Crete, it has a strategic geopolitical position in the South-East basin of the Mediterranean as a touristic, cultural and economic region. It is at high seismic risk with the nearby Santorini volcano as well as flooding risk. The city cooperates with relevant authorities implementing activities in the field of risk management as well as with relevant NGOs specialized either in civil protection or in the field of integration and social support. The municipality aims to strengthen the multicultural resilience approach among its citizens coming from 39 different countries, including Albania, Bulgaria, Romania, Pakistan, Syria, Ukraine.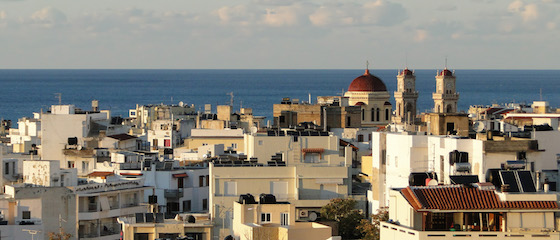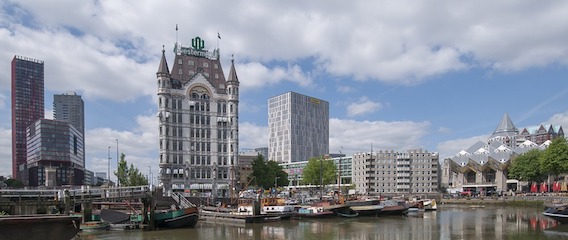 Rotterdam is located in a crowded industrial and developed area of the Netherlands with over 100 nationalities. Non-native residents are 50% of the population mainly coming from Surinam, Antilles, Turkey and Morocco. To reduce the effects of climate change, droughts and floods, the municipality of Rotterdam created a climate program: 'Deltaplan Climate adaptation' in order to tackle extreme weather and prepare the city for extreme weather conditions. The municipality aims to share the experience with dealing with climate change effects together with minority groups, inhabitants and stakeholders.
Skopje is a melting pot of political, economic, and cross-cultural activities with a growth of the urban population. It represents an area with a high diversity of threats from natural and man-made disasters, as floods, droughts, landslides, earthquakes, air pollution, fires, social risk, riots, humanitarian catastrophe, terrorism. As a transit area for migrants and refugees, non-natives in the area come from Syria, Afghanistan, Iraq, Iran, Pakistan, Palestine, Somalia, Bangladesh, Morocco and Kosovo. The municipality aims to increase awareness among the decision makers, the local staff and the citizens about the meaning of resilience, but also having in mind the non-native population present in the Skopje Area.